Custom Web Site Design Services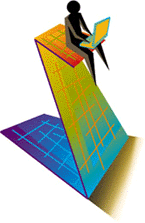 We are a professional web design company in India offering an array of custom website design, web page design, e-commerce web site design services to clients across USA, UK, Canada, Australia, and India.

Our proficiency lies with web design, web site template design, small business web site design, e-commerce website design, website graphic design, business website design, corporate identity design, logo design, brochure ware design, banner design, and more.


What do we offer?
Basic HTML websites
Advanced PHP programming Small to Large
Corporate Web Development
E-Commerce Web Development
Custom Content Management
Systems Logo Designing
Full House Graphic
Design Services
Standard to Advanced Web Development

Technical Expertise